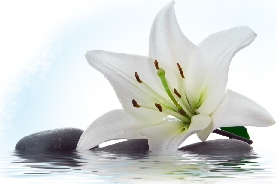 Holistic Therapy (Ohio)
60-75 minutes - $100
Past Life 30 minutes - $80
Wellness Package (8 sessions)
Distance Holistic Therapy
30-35 minutes - $60
Past Life 30 minutes - $80
Wellness Package (8 sessions)
Service Information
By Appointment:
Tuesday to Friday, 1:00pm - 8:00pm ET. (no weekends or US holidays).
Holistic Therapy
A session in person is 60-75 minutes and includes any intuitive impressions I receive. I am located in
Norton Ohio
. After purchase I will contact you by email to confirm your appointment time.
Distance Holistic Therapy
I do remote energy healing in real time. A distance session is 30-35 minutes and includes any intuitive impressions I receive. After purchase I will email you details on how to prepare for, and let you know when I am doing your distance session.
Wellness Package
Eight holistic sessions provided in person or distance. Purchase seven sessions and get the eighth one free. Wellness sessions may be used weekly, monthly, or spread out over one year.
Past Life
A past life session is 30 minutes and provided in person, by phone or live chat. After purchase I will contact you by email to confirm your appointment time.
Energy Healing is for Everyone! It can help people of all ages - Adults, Children, Seniors, and Pets.
Reiki
The word Reiki means "spiritually guided life force energy." It is a Japanese technique for stress reduction and relaxation. There are many benefits to receiving Reiki. Reiki is known to stimulate the immune system, accelerate healing, increase energy, pain relief, and help emotional stress and anxiety. Reiki also works well along side medical and therapeutic techniques to promote recovery and healing within. Reiki is highly valued for leaving its recipients with enhanced feelings of relaxation and general well being.
Crystal Healing
Crystals have been used for healing dating back to the earliest of time. The body is a series of energy systems, crystals are used as for adjusting and balancing these systems. Different crystals have different healing properties and when placed on and around the body they transform and amplify various healing energies into biological energies that balance and energize the system on the cellular level. The body already knows what it needs and while relaxing will absorb the amount of crystal energy required to regenerate and strengthen for wellness.
Quantum Touch
The body has an extraordinary intelligence and ability to heal itself. Quantum Touch uses life-force energy to facilitate healing. The quantum touch technique focuses and amplifies life-force energy by combining various breath and body awareness exercises. In Quantum Touch when the body has pain or dis-ease it is believed energy is vibrating at a very low or slow frequency. Quantum Touch healing adjusts the energy and raises vibration to a higher frequency so the body may heal itself.
Sound Therapy
Helps adjust the bodies system frequency raising the vibration. By cleansing and balancing the chakras and harmonizing brain waves providing states of relaxation transforming the body on the cellular level. Helpful with stress and anxiety, pain management, improved sleep, creativity, memory and concentration, boost immune system, clarity and heightened awareness.
*Holistic energy healing works well to complement medical or therapeutic techniques and regular health care routines, it is not intended as a replacement for them.